These cards are from manga by Naoko Takeuchi. The one on top is from a series called "PQ Angels" which only had 4 installments. I don't have any info about the other card.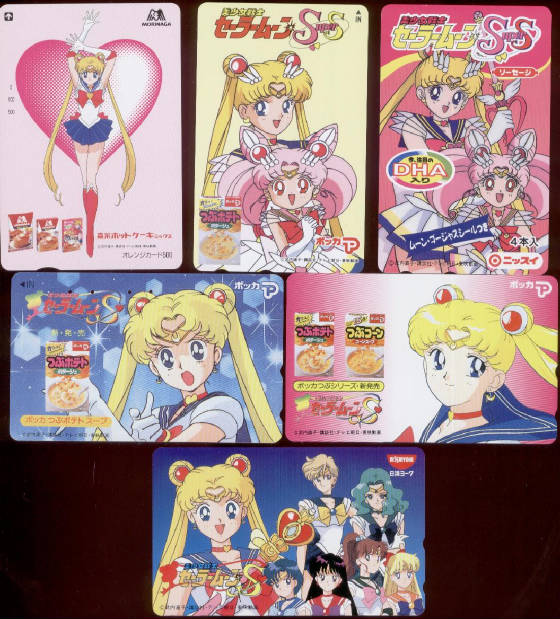 The grouping of cards above are from food products. The top 3 cards are from soup or noodle mixes (from left to right: Morinaga, Pokka and Nissui). The two cards below are more soup mixes from Pokka and at the bottom, with the inner and outer senshi, is from the makers of Nissin Cup o Noodles, Cup o Yogurt.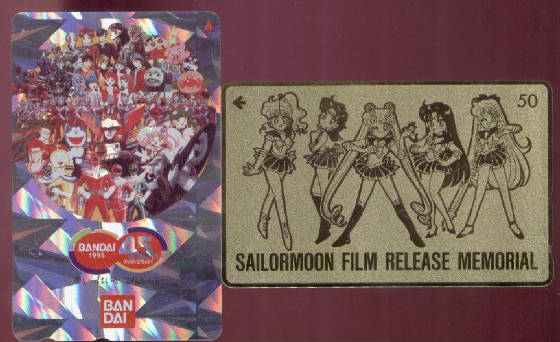 On the left is a really cool sparkly phone card commemorating Bandai's 45th anniversary in 1995. Next to it is my most expensive card to date: a gold promo card which was given away at the theatre, almost as hard-to-find as its trading card counterpart, the Fifth Anniversary Gold card.