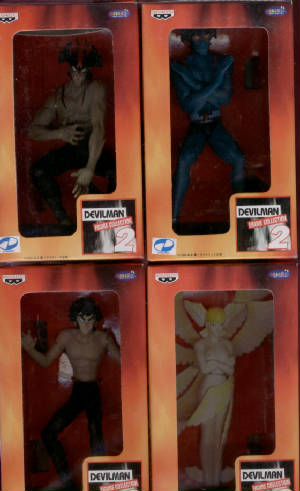 Devilman Figure Collection 2 made by Banpresto. Each figure measures about 5 inches high.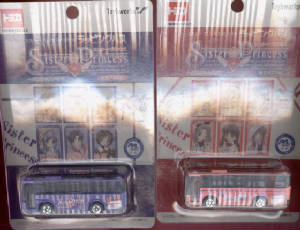 Sister Princess Matchbox buses. Well, they're not made by Matchbox, but they're the same size. Apparently these are replicas of the tricked out buses used to promote the series.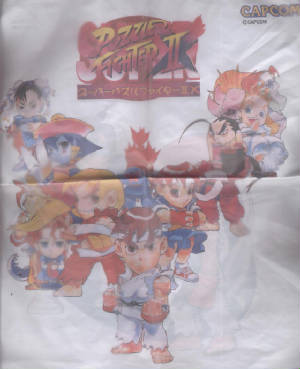 Gift bag from a Capcom game: Puzzle Fighter II. Item measures 11x 13 inches flat and has a blue drawstring; it's made of a latex material. The main characters in chibi form on the other side.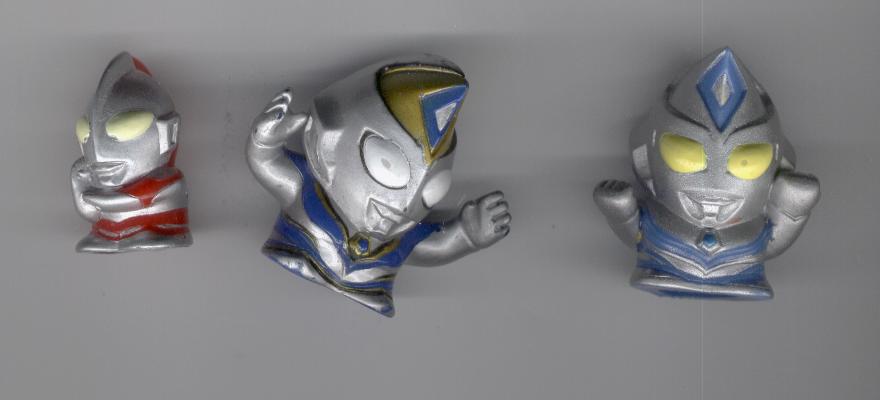 Ultraman finger puppets. From the left, Ultraman SD 1 1/4"(Bandai 1996), Ultraman Dyna Miracle Version 1 3/4"(MBS 1997) and Ultraman Dyna Miracle Version 1 1/2"(MBS, no date).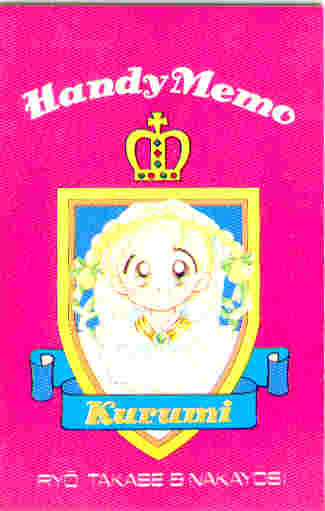 Kurumi mini notepad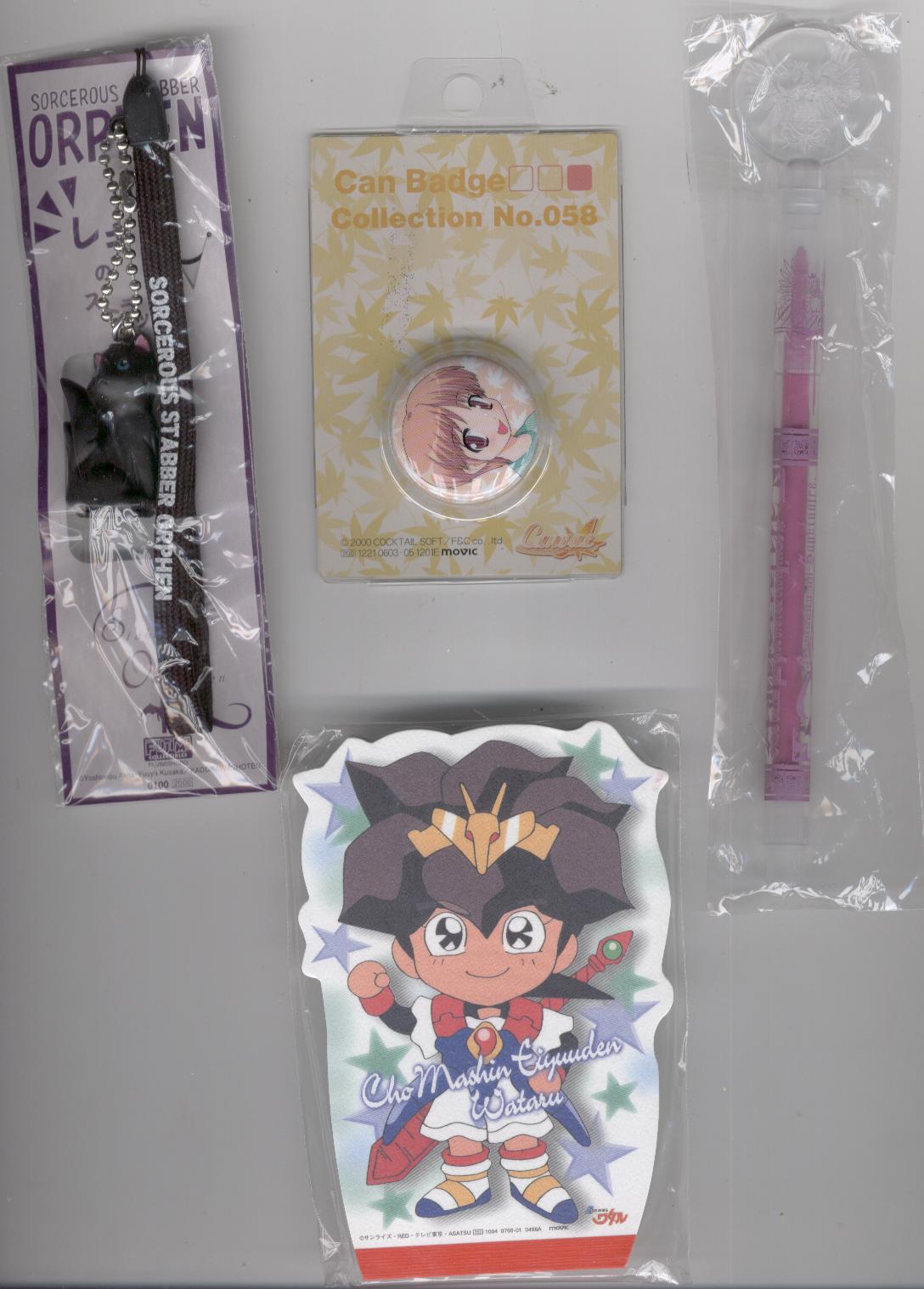 Top row (L to r): Sorcerous Stabber Orphen Cell phone strap w/cute black cat figure (SOLD); "Can Badge Collection: Yuzu Nanashiro," still in package, from the dating game, "Canvas" (SOLD); Angelique Lilac felt tip pin (SOLD). Bottom: Cho Mashin Eiyuuden Wataru notepad Edit Text