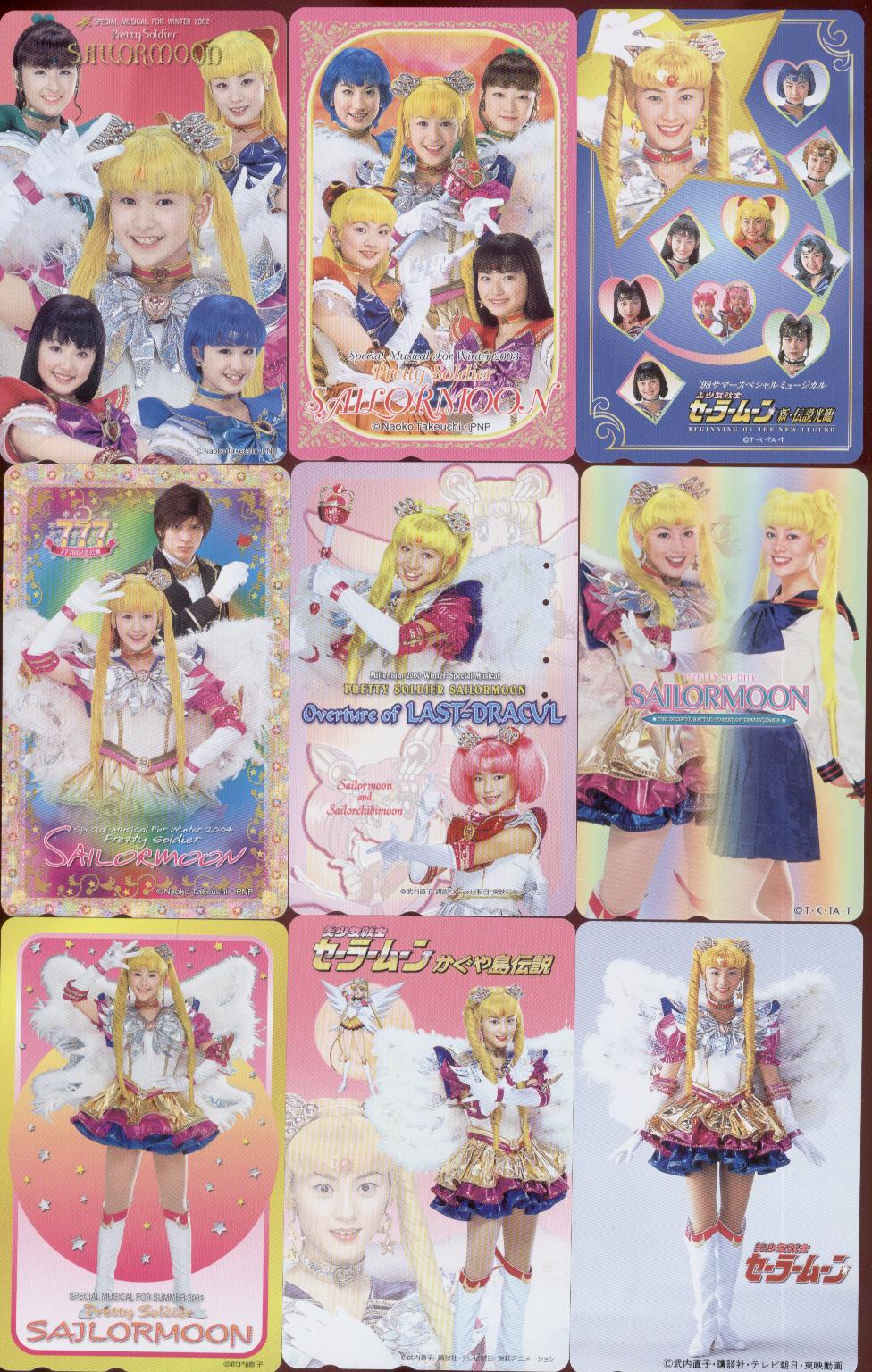 Tryptych cards.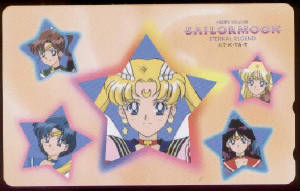 Another memorial phonecard for the musical "Eternal Regend."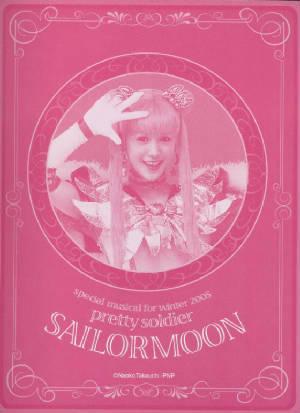 When I can, I like to show the cards in their presentation folders since they're usually sold individually and divided from a set. This is a really nice example of what you can buy at the Live Action performances in Japan. Look across to see the cards on the inside.
Another Sera-myu phonecard in its original packaging.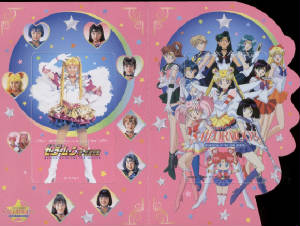 A beautiful die-cut presentation folder containing some equally beautiful telephone cards. It's hard to discern where the cards end and the background start; the line-art card has the outer senshi cut off, so w/o the folder, the card looks incomplete. Look across for the front of the folder.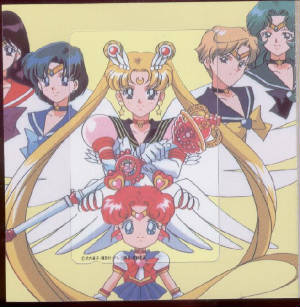 Above is one panel of a brochure from the Special Musical "Everlasting Legend" from Summer 1997. The other part of the phone card (2 more panels) is to the right...scroll over.