My room...Shelves crammed full of Minky Momo and Sailor Moon goodies.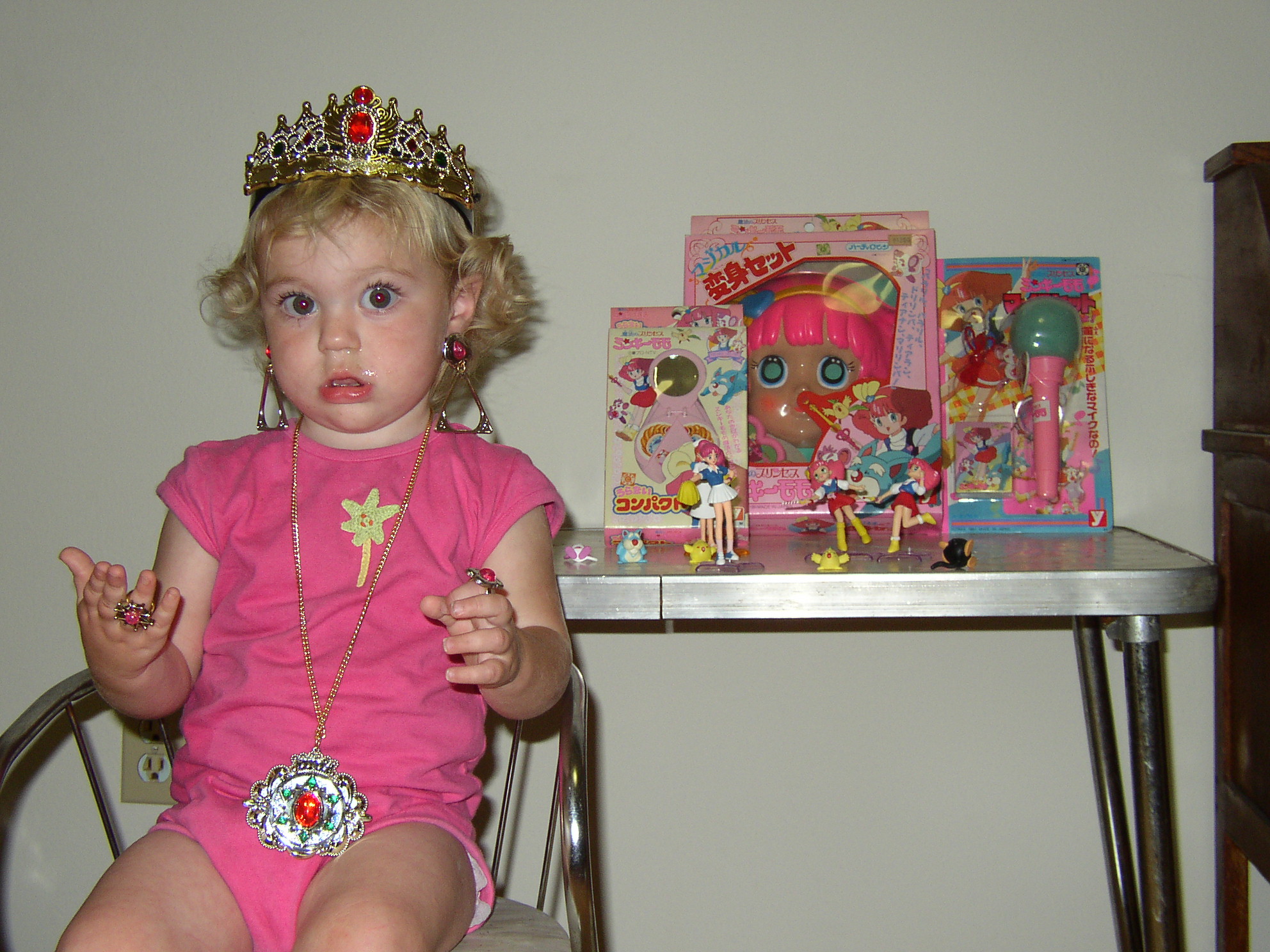 Oh, look! Don't I look surprised! Mommie let me put on some cosplay jewelry after I started pulling apart the gashapons. (Yes, I have a runny nose, but I won't let anyone get near me w/a Kleenex, so THERE!) So, on the table behind me are (from left to right): a fortune-telling device, a cosplay mask w/wand in box and a microphone. All items are from Yutaka.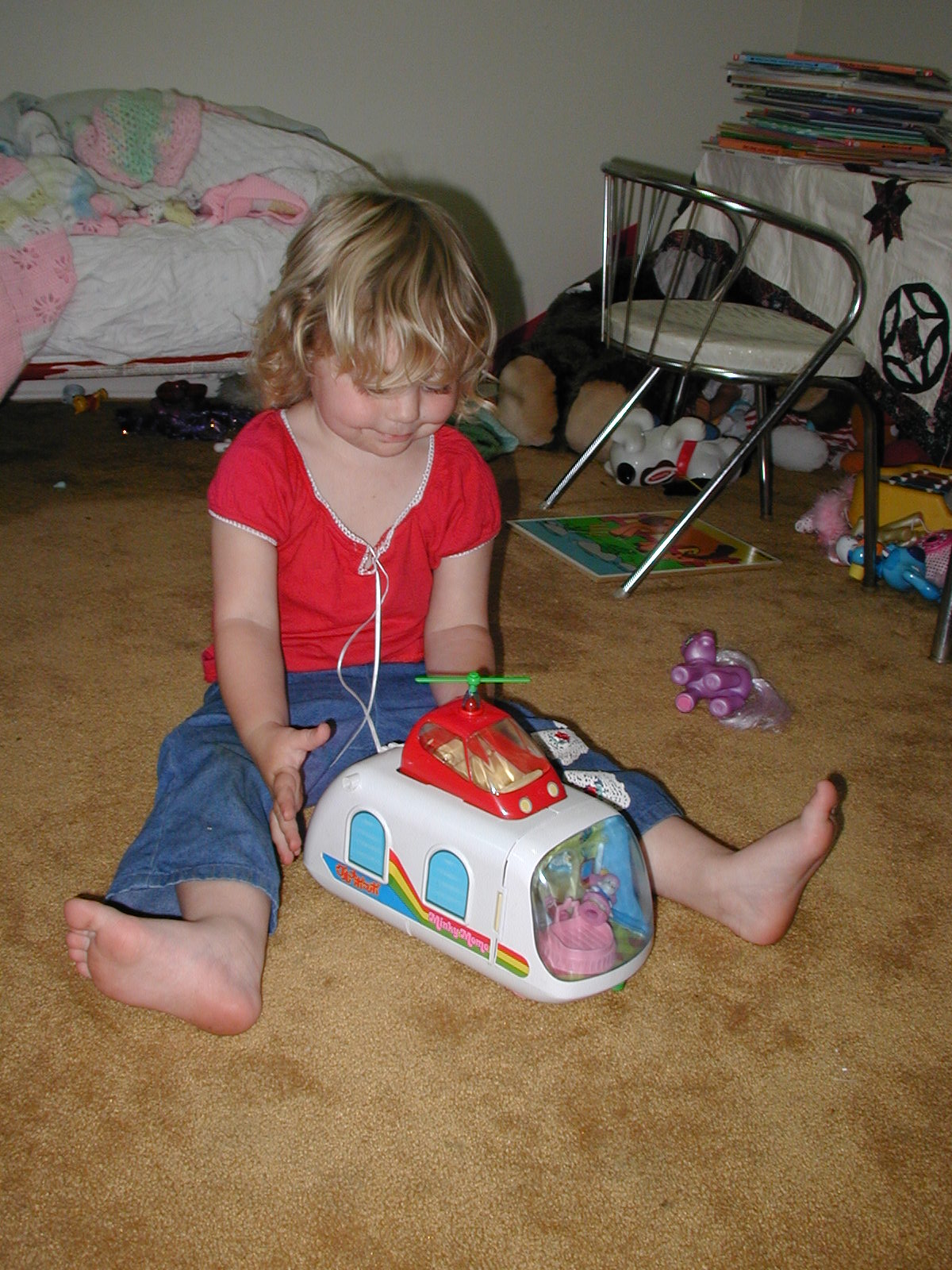 Ooh! Look what I have...the rare and wonderful Minky Momo RV with removable helicopter/hybrid vehicle.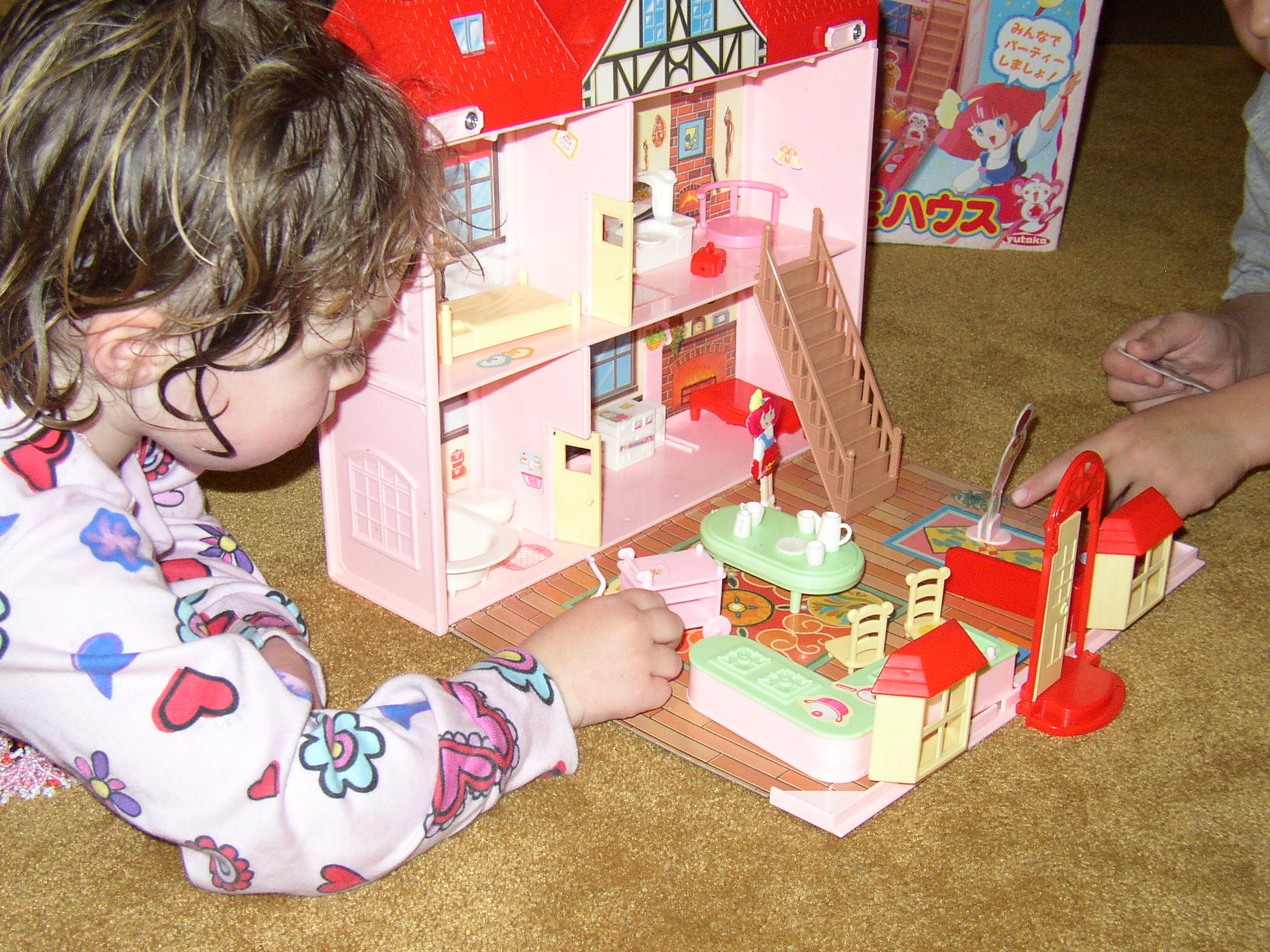 Here's Minky's house. Mom got this super cheap on Yahoo!Japan, and we found out why once we set it up: it's missing a lot of furniture and the little animals. Oh well...I would lose all the pieces anyway. Can you tell I just had a bath?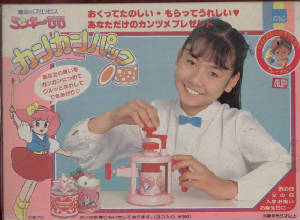 This is a Minky Momo gift can sealer. Someday when we're really bored, we'll get this little baby out, put some of those exploding snakes inside a few cans and go pass them out in nursing homes.